Dr. Jim Rowe is a veterinarian in West Chester. He is West Chester Veterinary Medical Center's Urgent Care Chief of Staff.
Book An Appointment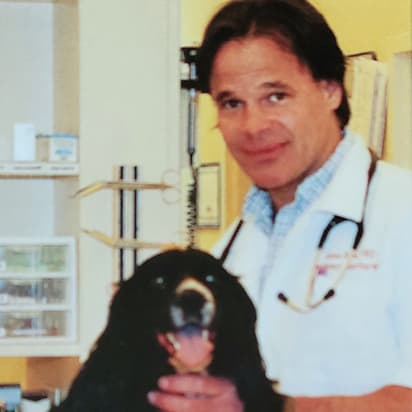 Dr. Jim Rowe
Dr. Rowe was raised on a family dairy farm in Vermont. He received his Bachelor of Science from Cornell University in 1985 and his Veterinary Medical Doctor from The School of Veterinary Medicine at The University of Pennsylvania in 1989.
Dr. Rowe has practiced Emergency/critical care for 28 years. He was the Chief of Staff for Westchester Animal Emergency Center for 10 years under Dr. Willi Weichelt VMD and left to pursue other opportunities. He has since returned as the Chief of Staff for our Urgent Care Services. He has been a member of VECCS for 17 yrs.
Dr. Rowe is an avid outdoorsman and organic farmer.