Dr. Hilary Fordyce is a veterinarian in West Chester. She is West Chester Veterinary Medical Center's Medical Director.
Request Appointment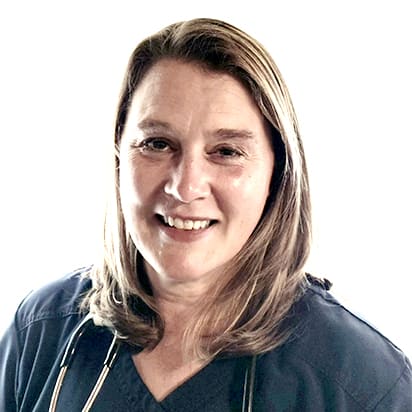 Dr. Hilary Fordyce
Dr. Hilary Fordyce grew up in the small town of Carlisle, Massachusetts. She attended Kenyon College, where she obtained her undergraduate degree in biology and anthropology. She earned her Doctorate in Veterinary Medicine from the University of Pennsylvania, where she completed a small animal internship and post-doctoral fellowship.
Although she had a strong interest in surgery, she spent the next several years in emergency medicine and general practice. She joined West Chester Veterinary Medical Center in March 2020 to be the Medical Director, where she continues to pursue her interest in general practice, surgery and urgent care medicine.
When not working, Dr. Fordyce loves spending time with her family, and beloved pets, George, Bella and Ellie. She also enjoys running, gardening and competing with her horse, Risky, an off-the-track Thoroughbred.