New Client Offer – 50% Off First Wellness Exam

Looking for a vet? We're here for you... with great veterinary care, plus an offer of 50%* off your first wellness exam.
*Valid on new appointments through DECEMBER 31, 2022.

24/7 Urgent Care Vet for Cats & Dogs in West Chester

Our compassionate urgent care vets are here to care for your pet's health with 24-hour care, 7 days a week. 
Quality, Integrity, Compassion & Service
At West Chester Veterinary Medical Center in West Chester, we are devoted to providing the best medical, surgical, and critical care available.
 
Welcome to Our Animal Hospital in West Chester
West Chester Veterinary Medical Center is a full service hospital that offers comprehensive pet medical services for cats and dogs in Chester County and the surrounding areas.
From preventative care and surgery to physical therapy, our broad and varied service offering can meet all of your pet's health needs in one place.

We have been caring for Chester County's companion animals for more than 50 years and have developed a reputation over the years for quality, professional care with a compassionate touch.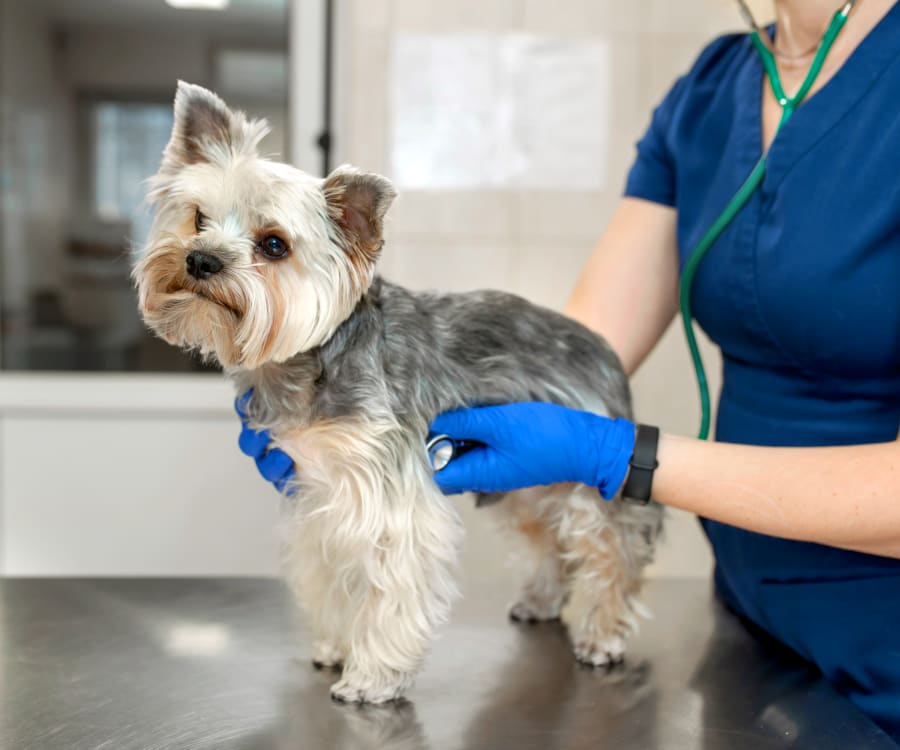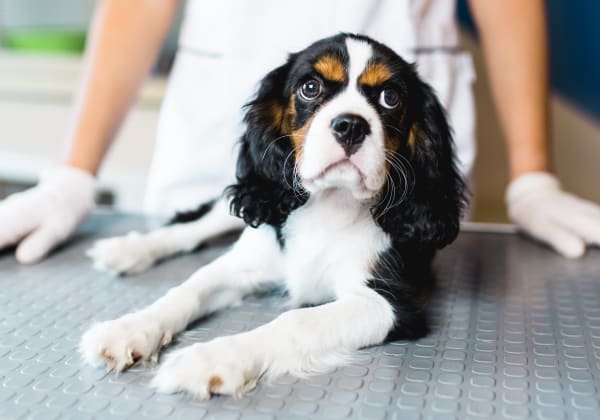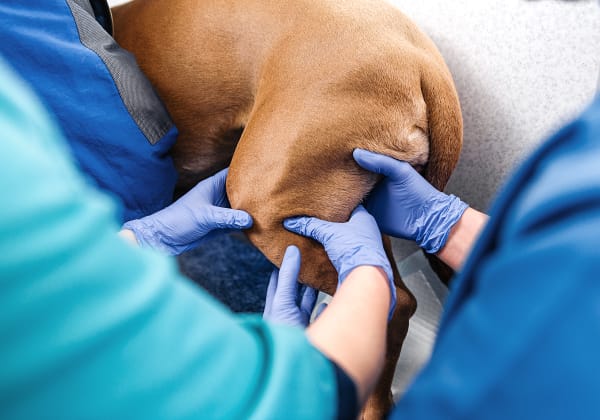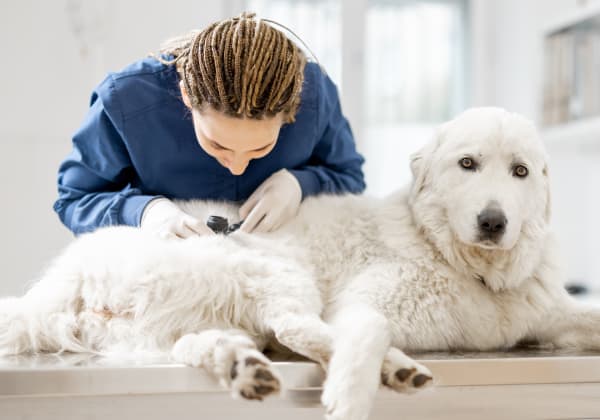 Integrated Rehabilitation
At West Chester Veterinary Medical Center, we provide the gold standard in comprehensive rehabilitative care for your animal companions.
Our veterinarians work closely with our in-house Certified Canine Rehabilitation Practitioner and Animal Pain Manager, who are certified in canine rehabilitation and acupuncture techniques. 
We take an integrated and multi-modal approach to rehab and therapy based on scientific research and evidence-based medicine to provide your pet with a comprehensive recovery plan that meets their unique needs.
It's our goal is to help your pet reach their optimal function safely while minimizing the risk of injury.
Dr. Mowday and his staff were so kind in taking care of my dog. We called them obviously in a panic. They were very calm on the phone and told us to bring him on in. The doctor was very thorough with his exam and so sweet to me, my mom and most importantly, my dog.

Our dog, Kelly, was in pain because of an infected paw. The vet and his assistant were so kind to Kelly. They diagnosed the problem very quickly and gave her the appropriate treatment.

This is our Vet Center for all of our pets, past and present. The professionalism of the staff is only surpassed by the expert knowledge of the medical team and the high quality of care they are able to provide to our furry family.
Address & Hours
West Chester Veterinary Medical Center proudly serves patients in Chester County, PA and beyond.
General Practice
Monday: 08:00 am - 08:00 pm
Tuesday: 08:00 am - 08:00 pm
Wednesday: 08:00 am - 08:00 pm
Thursday: 08:00 am - 08:00 pm
Friday: 08:00 am - 05:00 pm
Saturday: 08:00 am - 03:00 pm
Sunday: Closed
Phone
(610) 696-8712
Contact Us
Urgent Care
Monday: 08:00 am - 08:00 pm
Tuesday: 08:00 am - 08:00 pm
Wednesday: 08:00 am - 08:00 pm
Thursday: 08:00 am - 08:00 pm
Friday: 08:00 am - 08:00 pm
Saturday: 08:00 am - 08:00 pm
Sunday: 10:00 am - 08:00 pm
Address
1141 West Chester Pike,
West Chester,
PA
19382
US