Dr. Ashley Nixon is a veterinarian who is fulfilling her life-long dream of being a veterinarian at West Chester Veterinary Medical Center.
Book An Appointment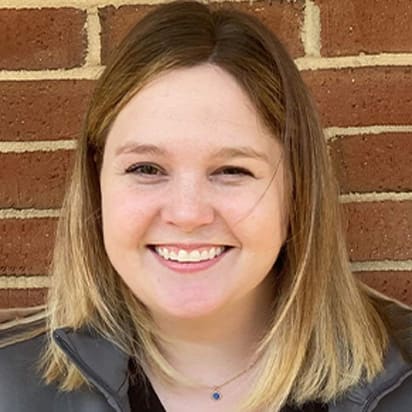 Dr. Ashley Nixon
Dr. Ashley Nixon knew she wanted to be a veterinarian since she was just 3 years old. That passion inspired her to obtain her DVM from St. Matthew's University School of Veterinary Medicine, and complete her clinical year at Mississippi State University College of Veterinary Medicine.
She received her CVMRT (massage & rehabilitation) and CVSMT (spinal manipulation) certifications from the Healing Oasis, and was trained and certified in veterinary acupuncture at the Chi Institute of Traditional Veterinary Medicine. She passed additional testing to become a fellow of the College of Animal Chiropractors. She most recently worked at a specialty referral practice in the northeast as a rehabilitation veterinarian.
In her spare time, Dr. Nixon enjoys traveling and photography. She currently shares her home with a very opinionated cat named Turtle.