Neurological Disorders in Pets - OFF TEMPORARILY
Rehabilitation for Neurological Disorders
Our Chester County vets design customized rehabilitation treatment programs for neurological disorders to help restore functional movement for your pet.
Neurological Disorders
It's always difficult to watch a beloved pet experience a neurological disorder.
Rehabilitation is essential when it comes to properly managing an acute disorder or chronic neurological disease.
We strive to restore your pet's normal functional movement with custom designed treatment programs to help increase muscle strength, improve core stability and stance, and more.
Neurofacilitation techniques can be combined with at-home exercises to help facilitate recovery and improve quality of life.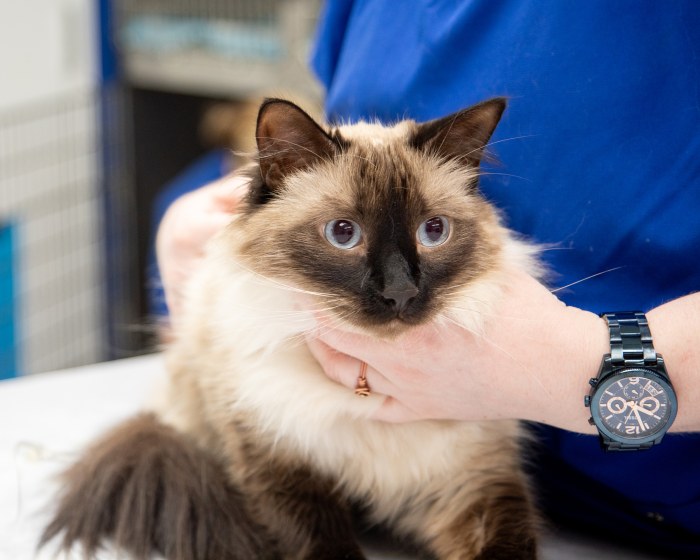 What to Expect During Treatment for Neurological Disorders
Custom treatment programs are designed to meet the unique needs of pets with neurological disorders. They can address pain or weakness, help promote normal movement patterns and strengthen motor control. Balance boards, physioballs and other tools are often used during exercises. At-home mobility devices may also be recommended.
Rehab Options for Neurological Disorders
At Our Clinic
At the Rehabilitation Center, our highly trained veterinarians design custom treatment programs to meet the unique needs of pets with neurological disorders and address pain or weakness. These programs have a number of rehabilitative benefits for your pet, and can help him or her:
Increase muscle strength
Improve core stability and stance
Improve balance and coordination
A certified canine practitioner or therapist may introduce neurofacilitation techniques, which will be incorporated in your pet's exercise program.
At Home
Completing at-home exercises will be critical to your pet's recovery process. Our rehabilitation team will design a home program just for you, and suggest mobility aids.
Neurological Disorders & Rehab FAQs
Read our most frequently asked questions about neurological disorders and rehabilitation.
Ask a Different Question