Dr. Justin Juilianti is a veterinarian who has worked across the country and is looking forward to welcoming patients at West Chester Veterinary Medical Center.
Book An Appointment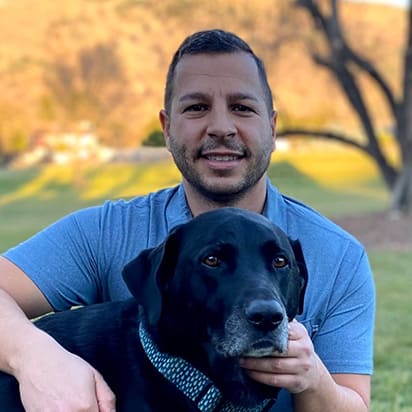 Dr. Justin Juilianti
Dr. Jiulianti was born and raised in Delaware county. There he graduated from Widener University with a bachelor's degree in Biology. From Philadelphia, he traveled to St. Kitts in the Caribbean for veterinary school. He attended Ross University School of veterinary medicine graduating in 2011.
Since graduation, Dr. J. has enjoyed practicing in many regions across the country including Pennsylvania, New Jersey, Massachusetts, and most recently, California. He has grown to appreciate how different veterinary medicine can be from coast to coast. He looks forward to building relationships with you and your pets and settling back into his home state.
In his spare time, Dr. J enjoys spending time with family and friends, trying new restaurants, and traveling.